View all posts
Redding Yamaha Sea-Doo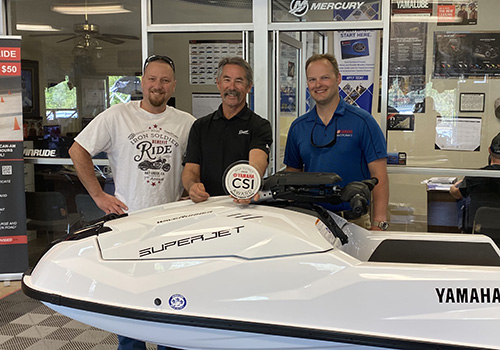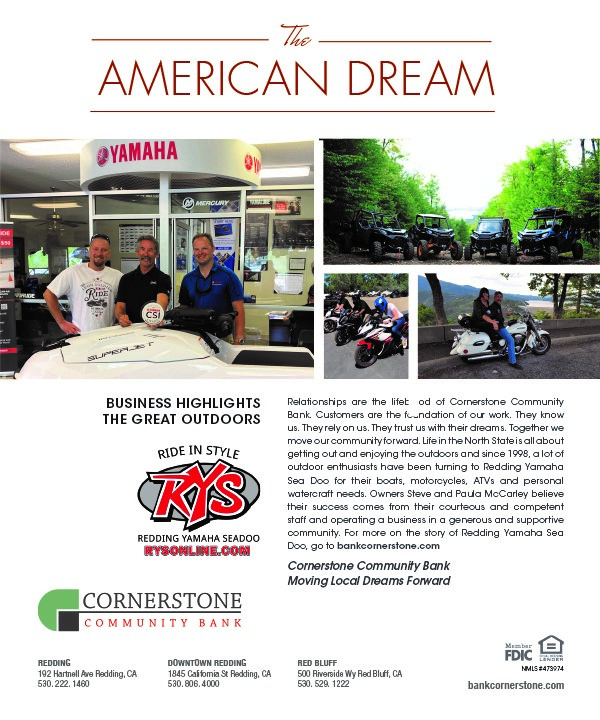 It's a good thing Steve McCarley and his wife, Paula, deal in all-terrain vehicles in addition to motorcycles, boats and personal watercraft. Their business, Redding Yamaha Sea-Doo, has certainly encountered its share of obstacles.
Through the various setbacks — the crippling Great Recession of 2008, a permanent ban of jet skis on Whiskeytown Lake, COVID-19 restrictions — the shop on Twin View Boulevard has survived and is now thriving.
McCarley said a lot of the credit goes to his employees and their dedication to customer service. In fact, Redding Yamaha Sea-Doo's motto is "Our people make the difference."
After opening the business in 1998, enthusiastic sales and a growing market prompted the McCarleys to expand and within a few years they had a separate boat dealership in Redding and outlets in Red Bluff and Woodland.
Profits began to dry up after the 2008 recession hit and by 2010, the business had scaled back to its current location. The McCarleys were not alone. Between 2008 and 2010, some 180 power sport dealerships went out of business in California.
At one point, it was Steve and Paula and one employee. Today, Redding Yamaha Sea-Doo has 21 employees on the payroll and offers sales, financing, service and parts for six brands, including Yamaha motorcycles and boats, MasterCraft ski boats, Ranger bass boats, Can-Am quads and side-by-sides and Sea-Doo personal watercraft.
"By the grace of God and hard work, we were able to put a key in the door every day. We were able to pay off all our debtors 100 percent and now it's getting better and better every year," McCauley said.
The McCarleys are thankful their homegrown business is a north state survivor and they're big on expressing their gratitude and giving back. In the aftermath of the 1999 Jones Valley Fire, Redding Yamaha Sea-Doo hosted a benefit motorcycle race that raised $20,000 for fire victims. Another two events raised more than $120,000 for the Red Cross.
Plans are underway for the seventh annual Iron Soldier ride to benefit Homeward Bound, a nonprofit that supports veterans in five north state counties. "We raised $31,000 last year. It's a really great event," McCarley said. More recently, the McCarleys hosted the first Back the Blue bass tournament on Shasta Lake in May that raised $10,000 for local law enforcement.
It's no surprise the Redding Chamber of Commerce named Redding Yamaha Sea-Doo the 2004 Virgil Covington Award winner for its history of important and lasting contributions to the community.
"It's been a great run and been a really a good business for us," McCarley said. "This community is pretty darn giving as far as loyalty and generosity."