View all posts
The Flag Center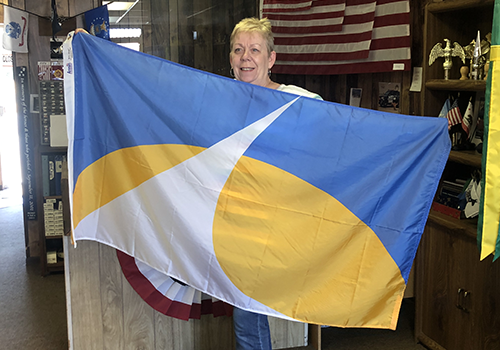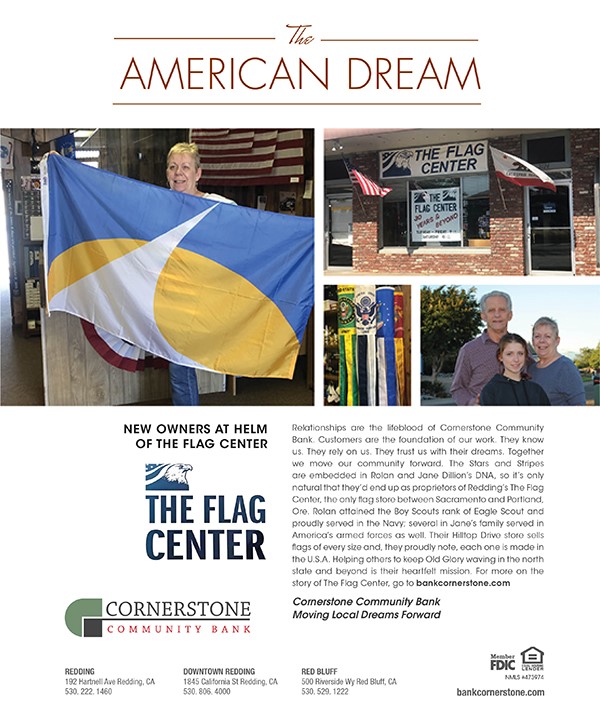 All it took was a February trip to The Flag Center to purchase a halyard to get Rolan Dillion's wheels turning. The business was for sale and, after consulting with his wife, Jane, a deal was struck.
"He came home excited and we talked about it," Jane recalls. The Hilltop Drive business changed hands on April 1 after Jane realized the store called to her husband's heart. It's not surprising since the Stars and Stripes are embedded in the couple's DNA.
As a youngster in the Boy Scouts, Rolan worked his way up to the rank of Eagle Scout and then served seven years in the Navy. Several in Jane's family served in America's armed forces as well. "It's very much in my blood," Jane says proudly.
The American flag is The Flag Center's biggest seller, typically in the 3x5-foot or 4x6-foot size. "After that, it's military flags and particularly the Marines. They outsell all the other branches combined. There are a lot of Marines around here," Rolan says.
"Our heart is military and scouting," Jane says, "and we want to help them do what they do. We want to be a service for our community." That passion was on full display over the Memorial Day weekend when The Flag Center provided 500 flags for remembrance services at the Veterans Memorial Grove on the Civic Auditorium lawn.
The Flag Center has you covered for the Stars and Stripes of every size, including desk sets, as well as international flags, United States state flags, Scottish clan banners, parade flags, sports team flags, nautical themes and the Olympics. The store is the only source for the new City of Redding flag and it's the only store dedicated to flags between Sacramento and Portland.
And, as Rolan and Jane proudly note, every flag is made in America.
The Dillions enjoy one-on-one in-store interactions and point out that it's easy to ask questions, find exactly the flag you're looking for and not have to wait for a delivery. That said, the couple said one of their first orders of business is improving the website that came along with the store and beefing up their online sales.
Helping others to keep Old Glory waving in the north state and beyond is their heartfelt mission. Check out the store at 2124 Hilltop Drive in Redding, call 530.221.4000 or visit www.the-flag-center.com for more information.