View all posts
Walker Printing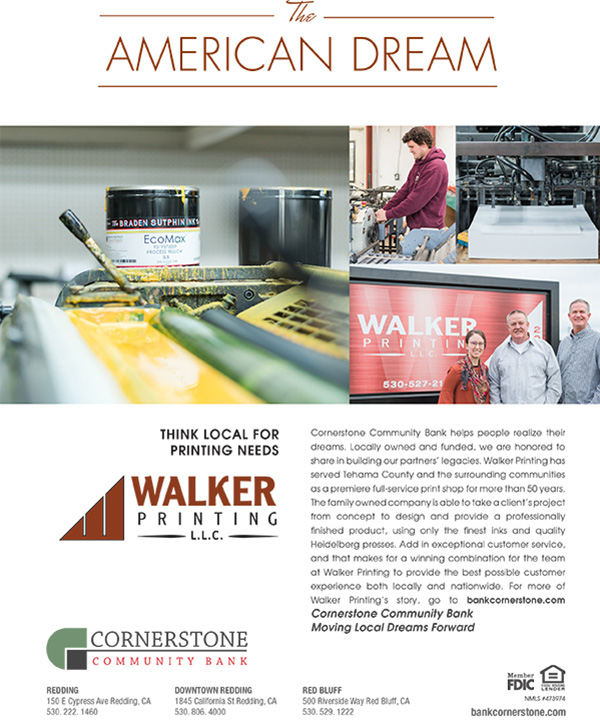 Whether you need a simple flier or a newsletter to send to thousands of clients, Walker Printing is up to the task.
Since 1960, Walker Printing has served the North State with a high caliber of customer service and quality printing. Using only the finest of inks and quality Heidelberg presses, they aim to bring out the best in printing.
"We love helping other businesses. And we do this by providing them with quality printing that makes their business look good. When they look good, we look good," said Walker Printing co-owner Chris Gagliano.
Their expert staff's focus is making their clients' companies shine. If a concept hasn't gotten further than a person's imagination, Walker Printing's on-staff graphic designers can help bring those ideas to life, helping to ensure that the materials are professional and unique.
Walker Printing also provides direct mailing services, where clients can purchase a targeted list with specific demographics to ensure they're reaching the right audience.
In addition, Walker works with a worldwide network of suppliers to provide an assortment of promotional items, from pens and mugs to flash drives and mouse pads.
"We work with Walker Printing because they provide a consistent blend of high-quality, excellent service and ultra-efficiency in all they do," said Miki'ala Catalfano, Creative Services Officer at Turtle Bay Exploration Park. "Their attitudes are always positive and professional, and they are also a group of very friendly people. We consider them part of our working family, and we always recommend them to others. We're so happy to have such a stellar company on our team!"
And the feeling is mutual.
"We are proud to be able to empower our clients with the tools they need in order to be successful," said Walker Printing Business Executive Jen Peterson. "My favorite quote is, 'One customer well taken care of, could be more valuable than $10,000 worth of advertising' by Jim Rohn. And that is what we strive to do."