View all posts
Acorn Construction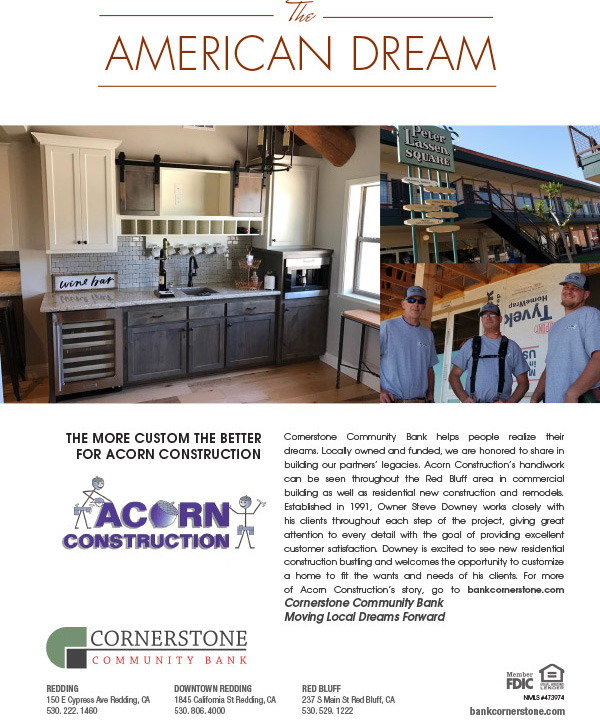 From an acorn grows a mighty oak, and Acorn Construction has spread strong roots throughout the North State. Acorn's handiwork can be seen throughout the Red Bluff area, in commercial buildings as well as residential new construction and remodels.
Established in 1991 by Steve Downey (a founding member of Cornerstone Community Bank), Acorn Construction works closely with clients through every step of their building project, with the goal of providing excellent customer satisfaction. Acorn's commercial jobs have included the original Cornerstone Community Bank in Red Bluff, Peter Lassen Square, Amundson Physical Therapy, and several small projects at St. Elizabeth Community Hospital and Coyne Center.
Downey works closely with each client throughout the project, giving attention to even the smallest details. He's energized to see an increase in new home construction and is proud to play a part in helping customers realize their American dreams of building custom homes that fit them perfectly.