View all posts
Laam Custom Motorcycle Seats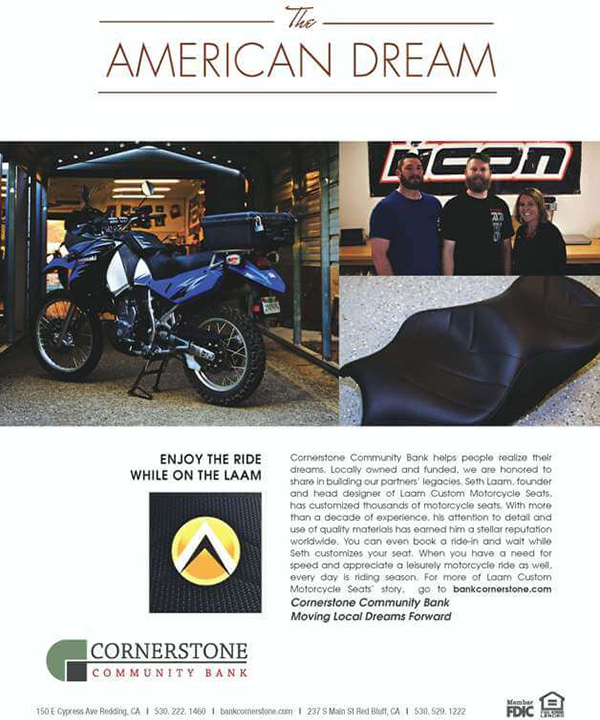 With a powerful engine beneath you and nothing but open road ahead, there's no feeling quite like revving up a motorcycle and leaving the world behind.
Until the next morning, when the adrenaline rush has worn off and every single one of your muscles reminds you that every thrill comes with a price.
Fortunately, Seth Laam has a solution for that. The founder and head designer of Laam Custom Motorcycle Seats, he's made a career out of keeping riders comfortable on their bikes.
"I hand-tailor seats to the person's height, weight and inseam," Laam explains. "Working with motorcycles is my passion."
Combining old-fashioned quality with the latest in technology, Laam pays keen attention to detail and has earned a stellar reputation worldwide. "I'm shipping a seat to England this week," he said.
Laam has customized thousands of motorcycle seats over the years, hand-sculpting each one for a one-of-a-kind fit that gets the rider perfectly balanced to ensure the most comfortable ride possible. Customers can also take advantage of the "Ride-In" option, where they drive their bike to the shop and Laam constructs the seat while they relax.
The self-taught artist has loved motorcycles since he was a child, and his passion was fueled by the thrill of speed and the joy of getting away from it all. "They're dangerous, but fun," Laam says. "It's about living life on the wild side — being adventurous."
And the North State is a great place to take on that adventure. "Highway 36 is world known," Laam says. "The roads around here are just awesome."